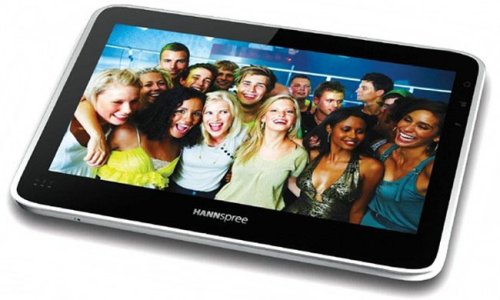 The latest company to launch an Android tablet is Hannspree and it has some interesting specifications. The Hannspree tablet will feature a 1GHz Tegra 2 SOC processor and 16GB of built in storage, a microSD card slot, a 10.1 inch multitouch display with a resolution of 1024 x 600, and it looks like it will be capable of playing back Full HD video in 1080p via the built in mini HDMI port.
Not bad at all for a tablet. There is also a mini USB port, and a 3,500mAh battery that should give you up to 8 hours. The Hannspree Android tablet should retail for £399 and it will come with Android 2.2.

No info yet on when it will be available.
10-inch, Android, Hannspree, tablet, Tegra 2