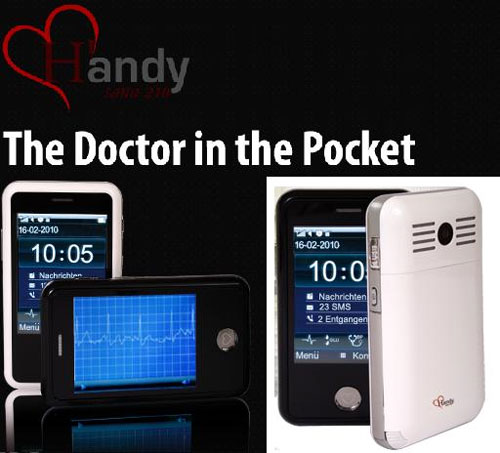 When we talk about smartphones, we are used to seeing touchscreens as a big feature. A smartphone from a company called H'andy dubbed the sana 210 is set to launch soon in the UK and will have a feature we don't usually see in a smartphone – ECG or electrocardiogram support.
The sana 210 has a 2.8-inch touchscreen and the other capabilities that you expect to see on a phone today. Those features include multimedia support, mobile web surfing, and an integrated camera. The big feature of the phone is a very important one for people who have a heart condition that requires monitoring by a doctor.
The user can place two fingers on the side of the phone for 30 seconds and the phone will capture and store their ECG. That ECG can then be sent to a doctor or care provider to be looked over to be sure no health issue are happening. An exact launch date and price for the device are unknown.
Medical Gadget, mobile phone