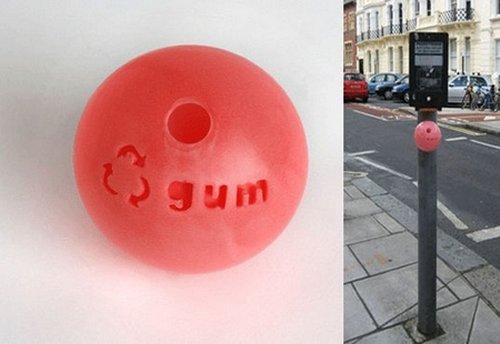 This is a great idea. Take your worn out, chewed to death wad of gum, you know that old ABC gum(Already Been Chewed) and put it to good use, instead of under a table or on the sidewalk. Britain has launched a program to recycle your tired worn out chewing gum and "repurpose" it into tires, childrens toys and even mobile phone covers.
This government initiative runs from August 18th through September 15th and encourages people to toss their used chewing gum into special Bins at locations throughout twelve towns in the UK.

Do your part. Help keep Britain from getting all gummed up.
Britain, chewing gum, Gumdrop Bins, recycle, uk