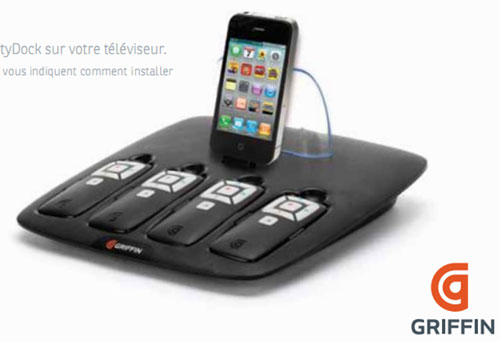 There are tons of docks on the market for the iPhone and iPod touch. The docks are typically only used for charging and playing music and other content through external speakers and screens. A new dock has been revealed by the FCC from Griffin.
The new dock is called the PartyDock and it is design to enable multiplayer gaming in the iPad, iPod touch, and iPhone. The dock has four wireless controllers that will function with the three included PartyDock games. Those games include Midway Motors, Fishing Frenzy and Flippin' Frogs.
There will reportedly be additional games that can be purchased on the App Store later. The dock also allows the video to be sent out via composite and component connections to a larger screen to make multiplayer gaming more fun using the thing. Exactly when the PartyDock will be available is unknown.
Apple, iPad, iPhone