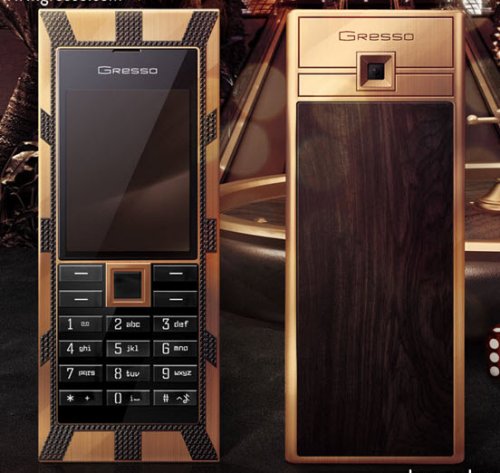 You will never ever own this one. And neither will I. That's because this phone is for the filthy rich. It comes from luxury handset maker Gresso, and is called Luxor Las Vegas Jackpot. The price? Oh, just $1 million. I'm sure you have that just lying around.
The phone case is made of 180 grams of pure gold, encrusted with 45.5K black diamonds and an African Blackwood back panel. The keypad keys are made from a single manually polished and laser engraved crystal sapphire. Gresso is only making 3 of them.

For the rest of us, Gresso is offering a simple Luxor Las Vegas phone. It will also have a pure gold case and African Blackwood backpanel. It will cost only $20 000.
Gresso, Jackpot, Las Vegas, Luxor, phone