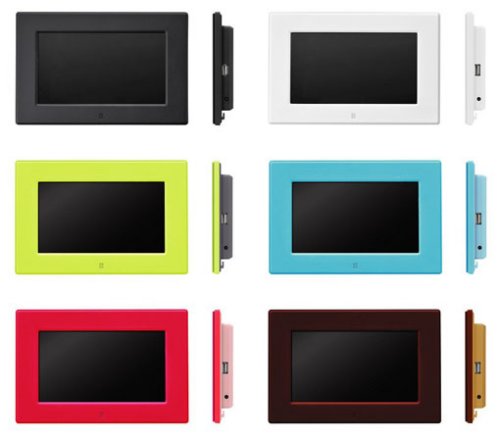 The Green-House GHV-DF7D 7-inch digital picture frame makes itself stand out in a variety of colors. It delivers a maximum resolution of 800 x 480 pixels with a contrast ratio of 500:1 and a brightness level of 200cd/m2.
This DPF is compatible with most multimedia file formats like JPEG, MP3, WMA and, MPEG. You can also add more storage space if you need it via the memory card slot. Other specs include built-in stereo speakers, and calendar and clock functions.

They are available in Black, White, Green, Blue, Pink and Brown for 11,000 Yen (or $128).
7 inch, Colorful, digital photo frame, Green House