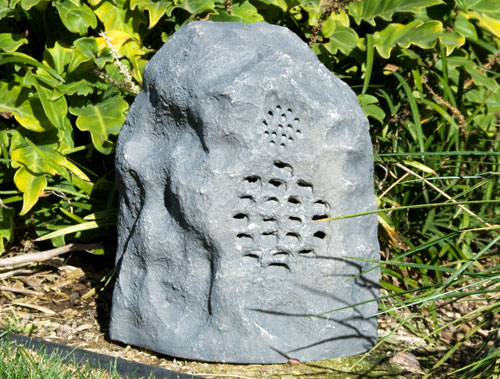 If you want music outside and worry about your hardware getting wet from splashes, spills, or rain Grace Digital Audio has some new wireless speakers for you. The company has three new wireless speaker models that are waterproof and have 150-foot wireless range.
The new speakers include the Rock Speaker that has a 1×1″ tweeter and a 1×4″ full range speaker. It also has an internal rechargeable battery good for 7-hours and comes with a 15V AC adapter. The speaker is IPX 7 rated and available now for $149.99. The Schooner II is available now as well for $129.99. That much money gets you a pair of wireless speakers.
The wireless speakers are IPX3 rated and have the same 150-foot range and 7 hours of battery life. The Mini-Bullets II speakers are a pair with 1×3″ full range speakers and double bass boost. The speakers can be operated using a 9V AC adapter that is included or six AA batteries.
Grace Digital Audio, Speakers