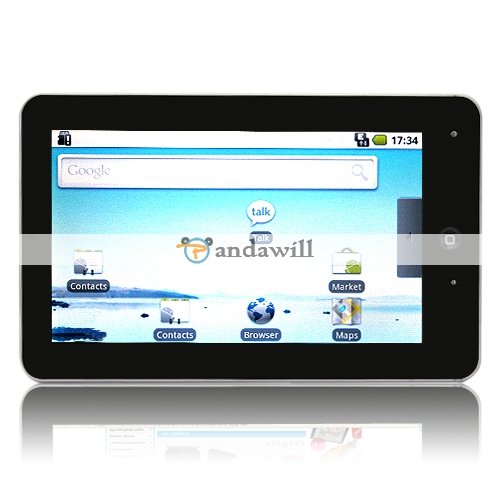 Manufacturers are churning out tablets like they were Tylenol. The Gpad G10 is yet another tablet ready to hit the market, retailing for just $185 while packing an integrated camera and an accelerometer. Sadly it has just 2GB of internal memory, but it does have a microSDHC memory card slot that can increase the G10′s memory to 32GB.
The device is powered by Telechips 8902 ARM 11-based processor that runs at 800MHz. Some other specs include a 7″ touchscren display at 800 x 480 pixels, 256MB RAM, a VGA camera, HDMI out, Android 2.1 and a 2600mAh battery.

What do you think about those specs at that price?
Android, G10, Gpad, tablet