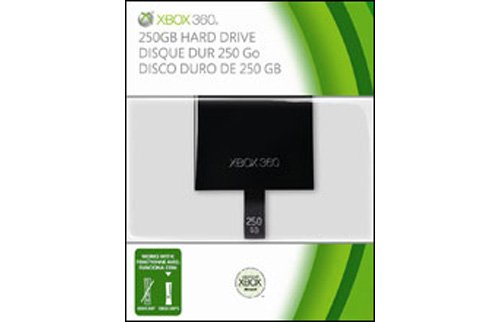 The upcoming 250GB Xbox 360 hard drive is now being offered for sale at GameStop for its $130 price. Oddly this comes ahead of any official announcement from Microsoft. The drive is an upgrade for the new, slim Xbox Arcade, which includes only 4GB of built-in storage.
To refresh your memory, the drive ships preloaded with the Hexic HD game as well as with demos of A Kingdom for Kefflings, Peggle and Pinball FX. It is said to be shipping within 24 hours of you placing the order.

At $130, this puts the total price of the Arcade and the drive at $330, while the 250GB Xbox 360 is at $300.
250GB, Gamestop, upgrade drive, xbox 360