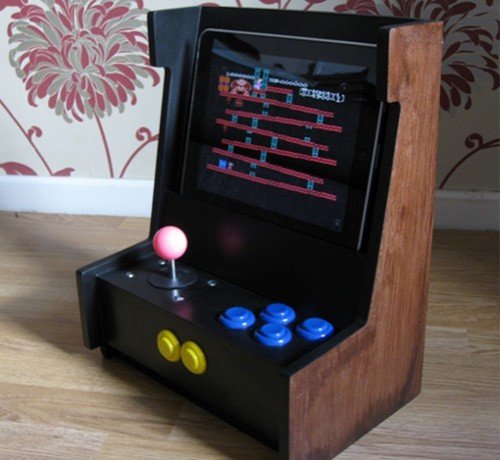 We've seen some budget versions of an iPad arcade cabinet, but the Freekade arcade cabinet is much more professional. And it's now available on eBay UK.
Right now it's up to £82.00. It has a nice walnut effect on the side panels and a matte black finish, for that retro look. The cabinet hooks up to your iPad via Bluetooth and if you've jailbroken your iPad, you can even play NES, SNES and PSX emulators.

What are you waiting for. Go bid.
arcade cabinet, Freekade, iPad