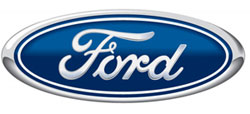 Ford has teams of researchers and engineers that have the sole purpose of developing new safety systems for Ford vehicles. One of the new systems that researchers at Ford are working on is the Automatic Braking Intersection Collision Avoidance System.
The system uses a series of wireless radio sensors around the vehicle. When the sensors detect another vehicle and determine that a side impact is imminent, the brakes for both vehicles are automatically applied.
The goal is to prevent the accident even if both drivers don't know it is about to happen. The radio sensors provide a 360-degree view around the vehicle and the system can determinate a collision is imminent and apply the brakes in a fraction of a second.
Cars, Ford, research