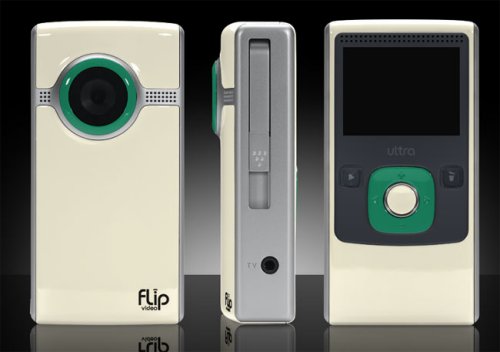 The Flip line of small, cheap camcorders are offered in a few different models and as far as looks, you know what you are getting. They all look the same.
Well, not anymore if Colorware has anything to say about it. They want your Flip Ultra to stand out from the crowd. The company is now offering their painting service for the Flip Ultra camcorder.

You can choose the color for the body, lens ring, and the control D-pad on the back. Get your Flip painted for $50, or get the Flip from Colorware painted for $210.
camcorder, Colorware, Flip Ultra