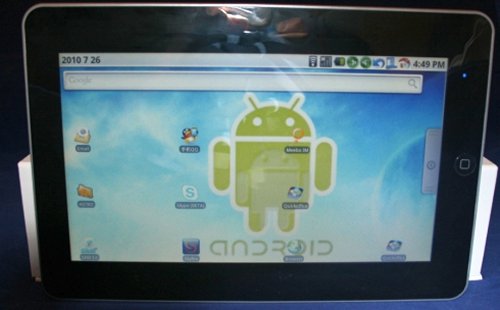 Flat Computing has introduced its 10.2″ FlatPad A10 which features a 1024 x 600 resolution resistive touchscreen display, powered by a 1GHz ARM Cortex A8 processor and 256MB RAM and 2GB of internal memory. We're talking Android 2.1, not Froyo.
Some other features include a built-in accelerometer, Wi-Fi, and a microSD memory card slot. Battery life is 5 hours with Wi-Fi turned on, and you get another 2 hours with Wi-Fi off. The Android 2.2 update will come sometime this month.

Not bad, aside from battery life.
10-inch, Android, FlatPad, tablet