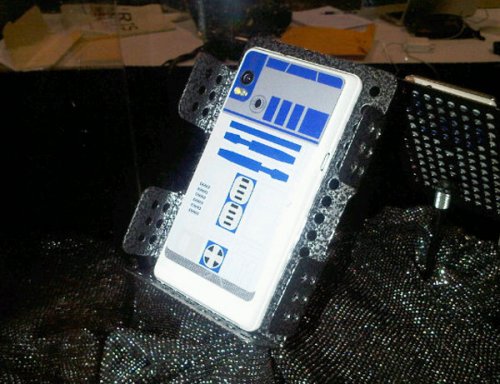 There's been a lot of talk about a special version of the Verizon Droid 2 that will look like R2-D2. The special-edition phone isn't supposed to be shown until tomorrow's Celebration V show, but the folks at Technabob stumbled upon this picture one day early.
Yep. The shell looks like R2 alright. Hardcore Star Wars fans will want to get on this one right away when it arrives this September. We think R2 makes for a damn fine looking phone if you ask us.

A droid on a Droid 2. The world may just implode.
droid, Droid 2, phone, r2-d2, Star Wars