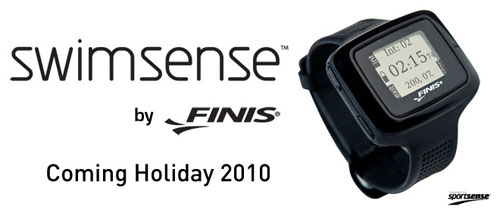 If you like to run or walk Nike and Apple have the Nike Plus system that will record your workout and help you to reach your exercise goals. A company called Finis has announced a new device called Swimsense that does the same thing for swimmers.
The Swimsense device looks like a watch but records all sorts of details about your swimming workout. The device records things like the number of laps you swim, total distance swam, calories burned, lap times, pace, and stroke count.
The Swimsense can also tell the difference in the stroke you use. It can tell when you use the backstroke, breaststroke, butterfly, and freestyle using motion-sensing tech. The Swimsense will cost $199.99.
Exercise Gadgets, Finis