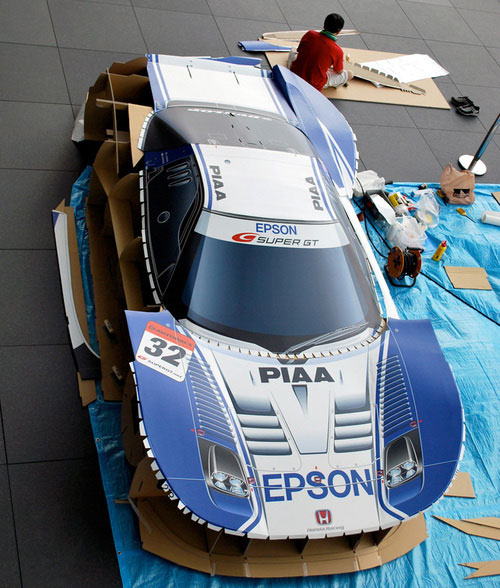 Not so long ago one of the chain restaurants had these kids meals that came with paper cars that you have to punch out and fold to build. The things weren't that easy to put together so I can only imagine how hard building this 1:1 full-size replica of a race car was for the geeks at Epson.
The car is a replica of the Acura/Honda NSX Super GT race car and is built from cardboard and paper. There isn't a piece of metal in the entire papercraft sculpture, even the frame is cardboard.
The car was first on display at the Tokyo Auto salon in January. Photos of the build process have just now surfaced. This is one of the coolest projects I have seen. I wonder how much the ink cost to build it, with Epson cartridge prices this thing may be as expensive as a real car.
Cars, Crafts, DIY