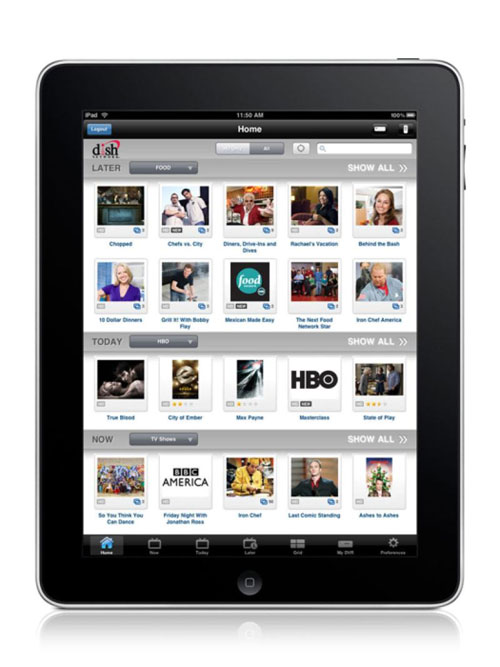 Dish Network and DirecTV are the two satellite providers that are available for most of us in the US. The two companies have offered DVR scheduler apps for smartphones for a while now that let you control the DVR from anywhere.
Dish Network has announced that it has released the world's first DVR controller application that is designed specifically for the iPad called Dish Remote Access. The app lets the iPad user have full control over any DVR in the home from anywhere with a web connection.
The app works with most SD and HD DVRs offered from Dish Network. Features include a 9-day program guide, the ability to record shows, delete programs, and resolve conflicts. The app is free and can be downloaded now.
Dish Network, iPad