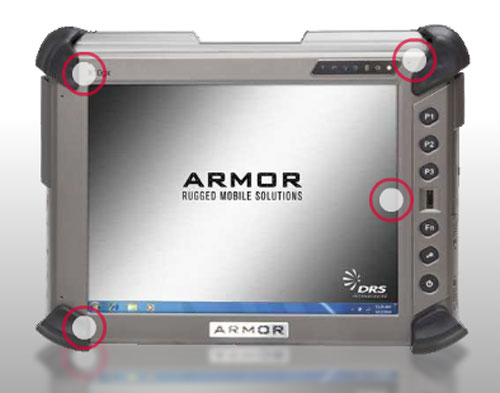 I never really thought I would like a table computer until I used my iPad. I really like the tablet form factor, but that iPad is too fragile for working stiffs who are out in the field all day. A new tablet machine that meets military specs for ruggedness has been unveiled by Armor.
The machine is called the X10gx and it has a 10.4-inch transreflective LCD with a resolution of 1024 x 768 that can be read in direct sunlight. That screen accepts both pen based and touch input to boot. Storage is to a 64GB SSD with 80GB or 160GB options.
The CPU is a Core 2 Duo SU9300 and the OS for the tablet is Windows 7 Ultimate. Other features include HDMI input, Gobi mobile broadband, WiFi, and a hot swappable battery. The rig also meets military specs for rugged design and ingress protection.
Rugged Pc, tablet