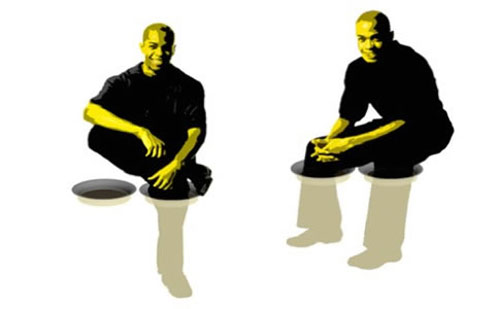 I have seen my chare of concept products before and many of them have been furniture items. Typically, a concept is a cool product with a unique design. A new concept chair has surfaced, and I use the term chair loosely here.
The chair is called the OOoo chair and isn't a chair, it's a couple holes in the floor. You sit on the floor and stick your legs into the holes rather than sitting pretzel style. You can hardly call this a chair.
It sounds more like justification to your parents for cutting something you weren't supposed to cut as a kid. I think this may have gone over in Bed Rock back in the day, but modern folks won't bite me thinks.
chair, Concepts