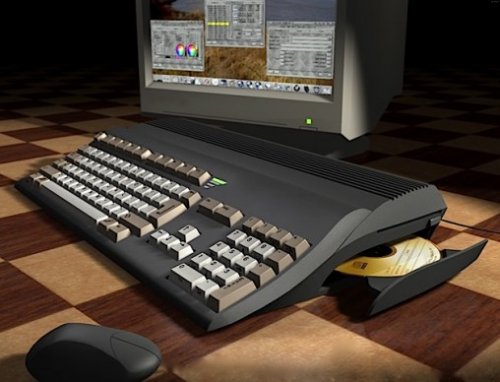 The folks over at Commodore USA are ready to bring the old school and slam it down on your desktop. The company has announced a new line-up of computers that resemble the original Commodore computers from back in the day.
The best one has to be the one shown above, which is apparently a completely new design, inspired by the original Commodore. Inside this Commodore P64 you'll find an 2.66 GHz Intel Core I7 processor, NVIDIA GeForce GT 330M with 512 MB, 2 TB hard drive, 4GB DDR3 SDRAM, and a BLU RAY drive.

This PC and the other new models will be available in late 2010.
all in one, Commodore USA, keyboard, pc, PC64, retro