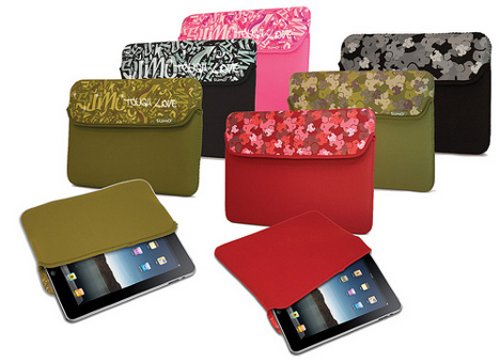 Mobile Edge has announced six new iPad Sleeves under their Sumo Brand. These sleeves are designed to protect your iPad from harm when you take it with you.
The neoprene sleeves act as a cushion protecting the iPad's fragile display, while looking fun and colorful. The ladies will love this. The new sleeves will be available in Camo or Graffiti patterns, and various other color options. They will cost you $19.99 each and are backed by a Lifetime Warranty.

You can't ask for much more than that. colorful, cheap and with a warranty.
case, Colorful, Cute, fun, iPad, sleeves, Sumo