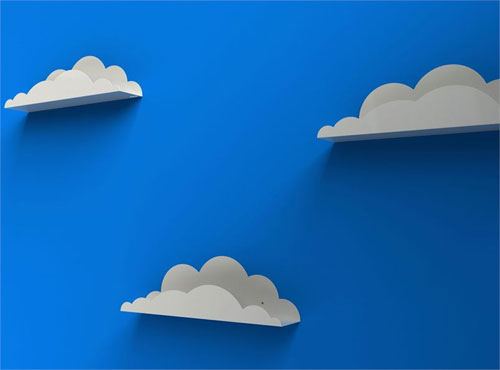 Say cloud storage to a bunch of geeks and we start to think about storing our photos and other important content online rather than locally. There are lots of cloud-based storage options around and not all of them are what you think.
A new design concept shelf for the wall that looks like a cloud has brought cloud storage to a new meaning. The design concept looks like a puffy cloud and is called Shelf Cumulus. It is made from metal and painted white.
Two holes in the back shelf allow them to be attached to the wall. The pricing isn't clear at 950 of whatever the Swedes call money. The site doesn't say if you get one shelf or the three pictured for that much loot.
Design concept, shelf