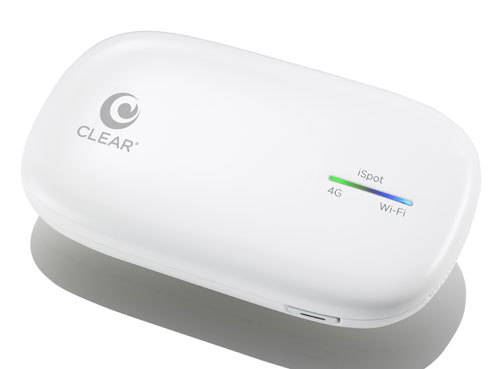 Clearwire has been rolling its 4G WiMax network out into cities around the country via its own network, Sprint, and other partners. The 4G network offers very fast speeds and today Clearwire has announced a new device called the iSpot.
The iSpot is a mobile WiFi hotspot that provides 4G speed WiFi to any Apple device including the iPod touch, iPad, and iPhone. Clearwire says that the device is made specifically for Apple gear, but any WiFi enabled device can use it.
The iSpot is a small battery powered hot spot supporting eight connected devices. Battery life is claimed to be four hours and download speeds are up to 10Mbps in bursts. The iSpot is available now for $99.99 and data service is $25 monthly with no contract.
Apple, Clearwire, Wi-Fi