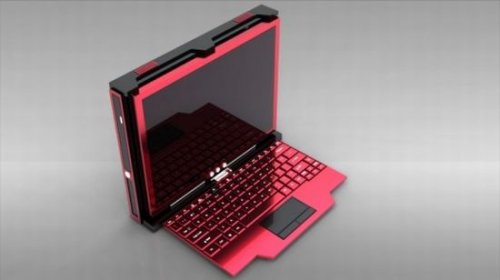 The Chip concept computer looks pretty hot. Sort of a desktop computer, notebook, and a tablet computer all together. This concept design has a removable display that can be converted into a tablet, while the hinged keyboard can be accessed when the display is docked.
It goes by the name"the Chip". It's a great design. Functional and futuristic. Women wouldn't complain about ugly PCs at all if they all looked like this one.

We wouldn't mind at all if this became a real product.
chip, concept, design, pc, sexy, tablet