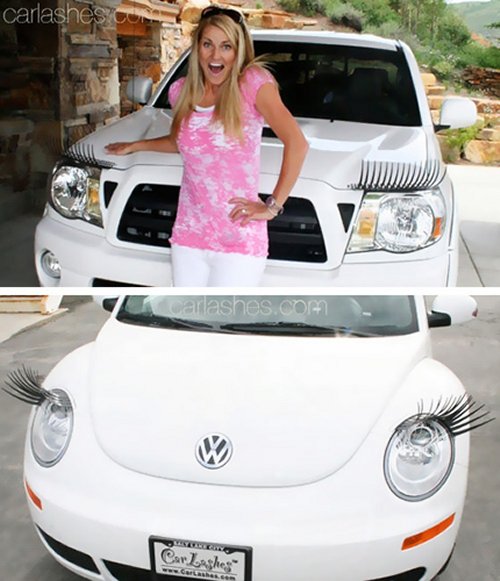 Every car has a unique personality, but if you don't like your car's personality, or want to make it look sexy to other cars, why not try carLashes? They go just above your headlights to make it seem as if the car is making goo-goo eyes at you.
The Bug does look pretty cute, but this would look horrible on some cars. If you want, you can even get them with crystal eyeliner to make it look like a real tramp.

They fit most cars and are removable. Only $24.99. The eyeliner is another $19.99.
car, CarLashes, headlights, novelty, sexy