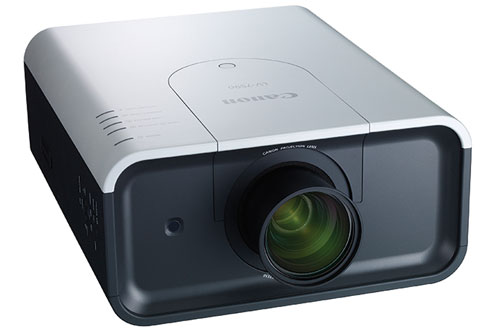 There are so many uses for projectors in different settings that it is staggering. Many churches use projectors, businesses use them, schools use them, and folks use them at home too. Canon has unveiled a new projector that is big in brightness and price.
The projector is the LV-7590 and it is designed to be installed in a setting where a bright projector is needed. The 7590 has 7000 lumens of light and can project images in 16:9 or 4:3 aspect ratio. The projector also has a number of optional lenses to customize it to the setting.
The projector has a lens shift feature and a contrast ratio of 1800:1. The device can be adapted to front projection or rear projection uses it supports a wide range of resolutions all the way up to 1080p and has DVI and 5BNC terminal inputs. The projector will ship at the end of the month for $8999.
Canon, Projectors