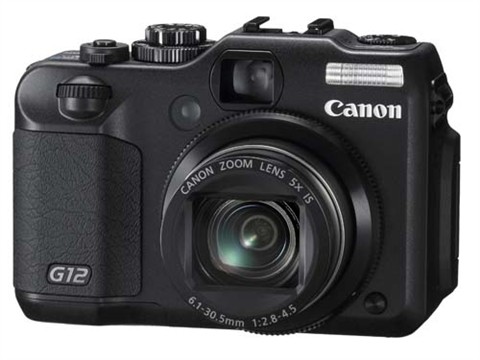 Canon has been making its G series of digital cameras for a while now. These cameras are some of the more expensive point and shoot units you can buy and offer a lot of manual features. They are intended to sit in the gap between a normal digital camera and a DSLR.
A new camera from Canon called the G12 has leaked that should be getting official later this month according to rumors. What we know about it so far is that he camera has a 10MP CCD and a 5x optical zoon lens.
The rear LCD is a 2.8-inch model that tilts and swivels. The camera also records HD video in 720p mode and has all the manual features you expect in a G series unit. Pricing and availability are unknown, but G series cameras are typically in the $500 range.
< ahref="http://www.crunchgear.com/2010/08/19/canon-g12-leaked/">CrunchGear
Canon, digital camera