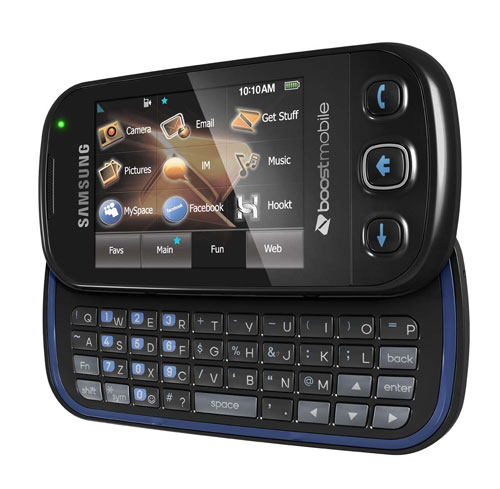 Boost Mobile is the pre-paid division of Sprint and the company offers several handsets all sans contract. Boost has announced that it is getting its first touchscreen phone with a slide out QWERTY keyboard in a few weeks.
The device is set to hit Boost online on August 25 for $149.99. The handset will also be in retail stores then as well and in other locations by October. The Seek has that slide out QWERTY keyboard we already mentioned and is packed with messaging options.
Other features include a 2.6-inch QVGA touchscreen a 1.3MP camera, wireless web access and email, and IM capability. The handset has full messaging options and a music player that requires an SD card to work. The device is also GPS capable.
boost mobile, Samsung Seek