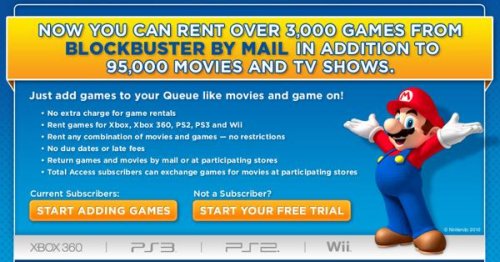 Blockbuster is still trying hard to catch up with other services despite lagging far behind. Their latest trick? If you're receiving your Blockbuster movies by snail mail you'll soon be able to open your mailbox and find Xbox, PlayStation, and Wii games as well.
As usual for Blockbuster this is too little, too late. But if you are interested and have a Blockbuster account, go for it.

The rest of you, continue as you were.
Blockbuster, Games, Mail, rent, rentals