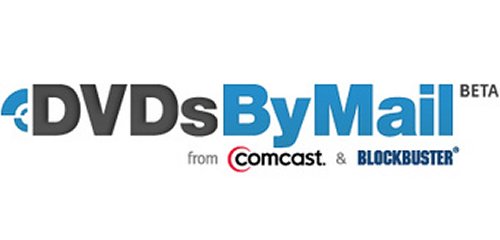 In an effort to unsettle Netflix, Blockbuster and Comcast have teamed up to offer their new service, which is called DVDs By Mail. This is basically a discounted Blockbuster Online subscription for Comcast customers.
The site's only advantage is discounted pricing for existing Comcast subscribers with a Double or Triple Play package. If you log in to your Comcast account it looks like you will be greeted with a dollar off Blockbuster's most basic, one disc at a time plan ($7.99 versus $8.99). All other options are priced as they would be for a non-Comcast customer.

Netflix isn't nervous at all.
Blockbuster, Comcast, DVDsByMail, movies, rent, service