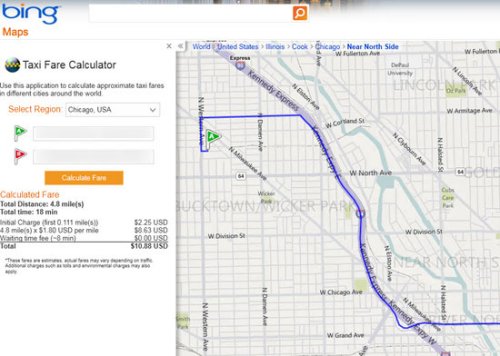 Never be surprised by taxi fares again. Microsoft is trying to inject some innovation into its search service, Bing, with a contest called the "King of Bing Maps." It's paying off already, as Bing is now doing some things before google.
One of the most useful said things is Bing Maps's ability to help you calculate taxi fares. It works just like getting directions, and then with the click of a button you can get an idea of how much it will cost you to take a cab. That's great for city dwellers and tourists.

Can't wait to see what else the contest yields.
Bing Maps, calculate, taxi fare