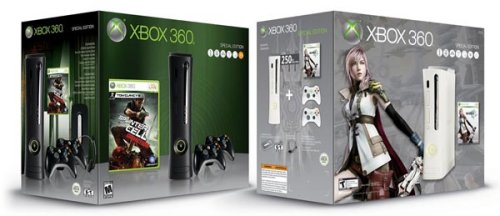 The new Xbox 360 is much quieter and more efficient, but there are still reasons to buy the old model. Like the fact that Best Buy is kicking off August by lowering the prices for the Splinter Cell: Conviction and Final Fantasy XIII previous-gen Xbox 360 bundles.
For only $299 (That's $50 off the current price) you get the game title, a 250GB HDD, and two wireless controllers. You better hurry. Not sure how long it will last.

So there's a good reason to buy the old console and get your summer gaming on.
Best Buy, bundles, price drop, special edition, xbox 360