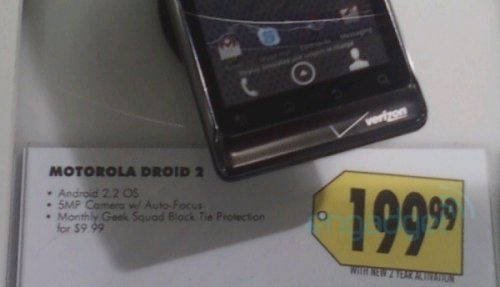 There have been a ton of leaks up to this point, so it's hard to believe that Verizon or Motorola have not yet acknowledged it's existence. However Greg from North Carolina says that his local Best Buy has some of those leaked dummy units on shelves, along with some price tags.
Looks like the phone will launch at $199 with carrier subsidy and $599 without a plan. There's still no solid confirmation of that August 12 release date, but we all know the score anyway.

We can't wait for this one.
Best Buy, Droid 2, Motorola, price, pricing