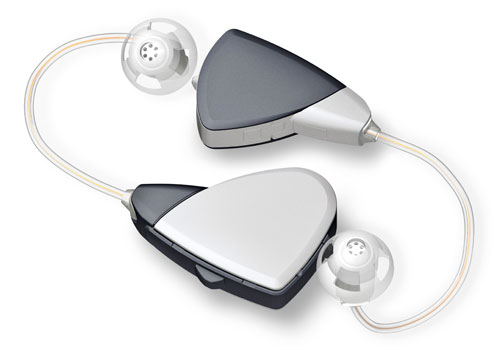 Beltone is the maker of all sorts of hearing aids for the hearing impaired. The hearing aids that the company makes are small and easy to hide for those worried about other people seeing them. Beltone has unveiled a new line of hearing aids called True.
This hearing aid does all the normal stuff a hearing aid is supposed to do like make conversations easier to hear. The device also has Bluetooth technology integrated as well. That Bluetooth tech can be used to connect to any Bluetooth phone.
The hearing aid has a mic that clips onto the clothing of the wearer to pick up sound for phone calls. The True also has integrated 2.4GHz tech that allows the users to stream wireless audio from the TV or stereo as well.
Beltone, Bluetooth