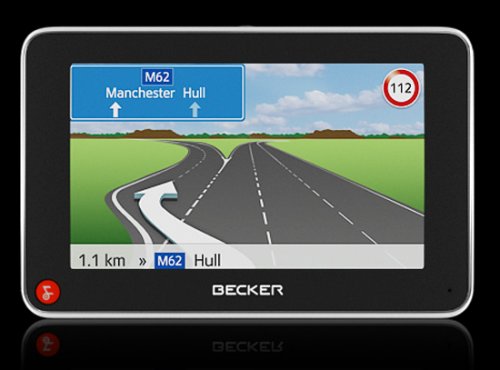 If you haven't yet picked up a dedicated GPS navigation system and live in Europe, then you might want to check out the Becker Traffic Assist Z215 GPS navigation system. It's listed on Amazon for €267, although only on the German site with no confirmation on whether the Z215 will make its way to the US.
If it ever does, you can take advantage of its eco route software for the most fuel efficient route, letting you enter commands using speech. Aside from that, there's also free lifetime traffic information, Navteq's traffic patterns solution, a 3D navigation display with lane guidance and even buildings.

The Z215 is Bluetooth-enabled and each purchase comes with maps of 41 European countries pre-installed.
Becker, europe, GPS, navigation system, Traffic Assist Z215