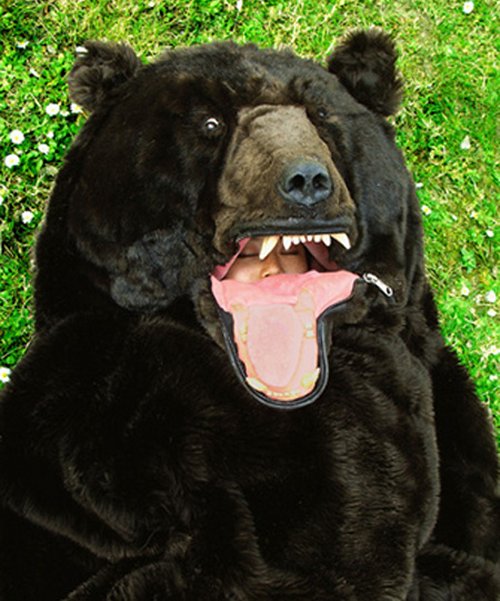 There are sleeping bags and then there are sleeping bags. When in the wilderness, you might as well try to blend in. And this bear sleeping bag will definitely help you blend in. It looks just like a bear. It was designed by Eiko Ishizawa from Amsterdam.
The bear sleeping bag will keep you warm, scare your friends, and make sure that real bears try to have their way with you, when hunters are not trying to shoot you.

If that happens, you'll just have to grin and bear it.
Bear, design, Outdoors, sleeping bag