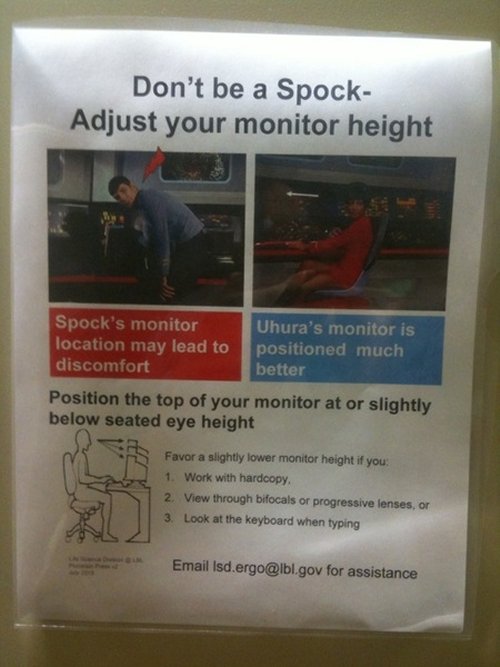 Spock always thought he was so smart, but he could be pretty simple-minded sometimes. Just look at the way he hunches over his monitor. He never sat, or adjusted his monitor.
Uhura was wise and sat relaxed at her monitor, casually avoiding the Captains flirting. This comparison is used by Lawrence Berkeley National Laboratory to encourage their members to take ergonomics seriously. This poster was pasted in the bathroom of the facility.

It makes sense. Don't be like Spock.
monitor, spock, Star Trek, Uhura