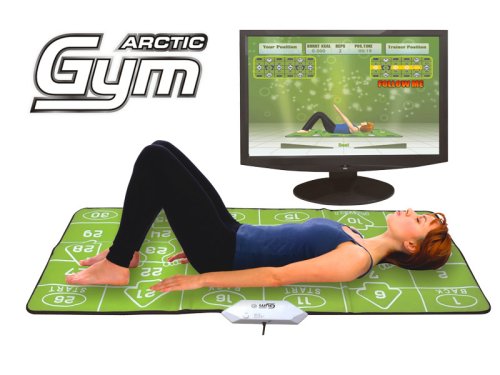 The ARCTIC GYM is for people without a Wii who still want to workout at home with interactive peripherals. The Arctic Gym includes an interactive exercise mat that allows you to keep fit, lose weight and burn calories. This video game system detects your movements and measures your performance and fitness progress.
The mat is basically thirty pressure sensitive pads with sensors detecting feet and body positions. When the system recognizes your movements, it is translated on-screen, so it can track and display real-time movements.

You have three preset exercise modes: aerobic mode, muscle workout and yoga. There's also basketball, bowling, and highway racing. The 32-bit system also features a high 3D resolution. The Arctic Gym is available now for $86.90.
alternative, Arctic Gym, exercise, fitness, Wii Fit