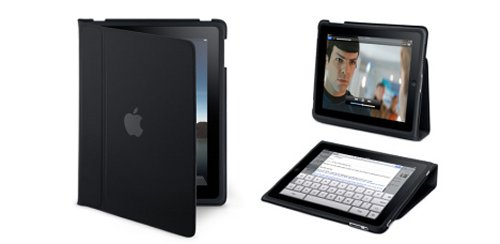 Sure, you have your choice of third-party iPad protective cases available, but Apple has a nicely functional iPad case of its own, and China's patent office has now accepted Apple's patent design for this iPad case. About time I guess.
The design has a microfiber interior and reinforced panels to provide some structure. As shown above, the case can fold down to double as a stand so you can type out emails easily. Looks a bit like a Trapper Keeper.

The iPad case was introduced on the same day that the iPad was launched.
Apple, design, iPad case, Patent Office