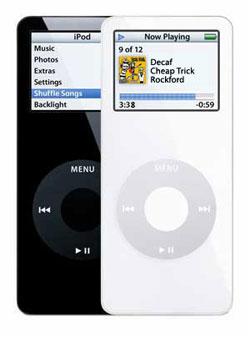 The overheating issues with first generation iPod nano players from Apple have been well documented. There have been numerous fires and burns linked to the devices overheating. Apple has now offered Japanese owners of the first generation iPod touch a replacement.
Apple says that any Japanese owner of an iPad touch showing symptoms of overheating like deformation or discoloration can get a replacement device. Apple will also replace the battery for users who worry that their device might overheat.
The nano in question are the black or white versions that sold in Japan from September 2005 to December 2006. Apple says that only these early nanos have been an issue.
Apple, iPod