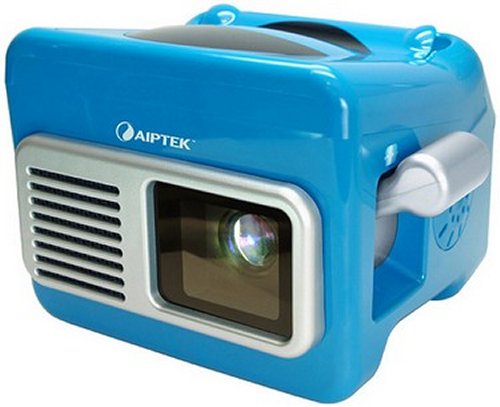 The Aiptek DVD Player Projector is clearly drawing on some powerful 50s nostalgia, looking to bring back Bakelite and chrome. If you're looking for an LED projecting, DVD playing, Karaoke combo plastic blob that looks like something old, well here it is.
It will cost you £229.95. This portable projector produces images from the integrated DVD player up to 50″/127cm diagonally across at 480×240 resolution.

It's a bit expensive, but at least it's a conversation piece.
Aiptek, DVD player, projector, retro