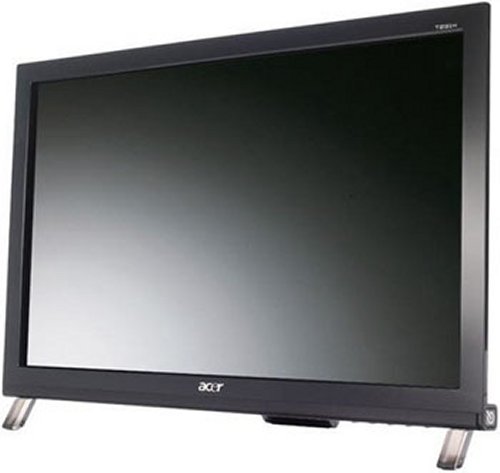 Europeans looking for a little multi-touch action should look Acer's way. Acer has announced the availability of their new T231H multi-touch monitor in Europe. This was first seen back at Computex 2010, which seems like a lifetime ago.
The 23-inch monitor offers 1920 x 1080 Full HD resolution, 300 cd/m2 brightness, 80,000:1 dynamic contrast ratio, 2ms response time and sports both DVI and HDMI connectors. The monitor also uses Adaptive Contrast Management (ACM) technology, which can dynamically adjust the contrast of the screen to enhance the sharpness of the images.

The Acer T231H sells for 329 Euro (or about $430).
Acer, europe, monitor, multi-touch, T231H