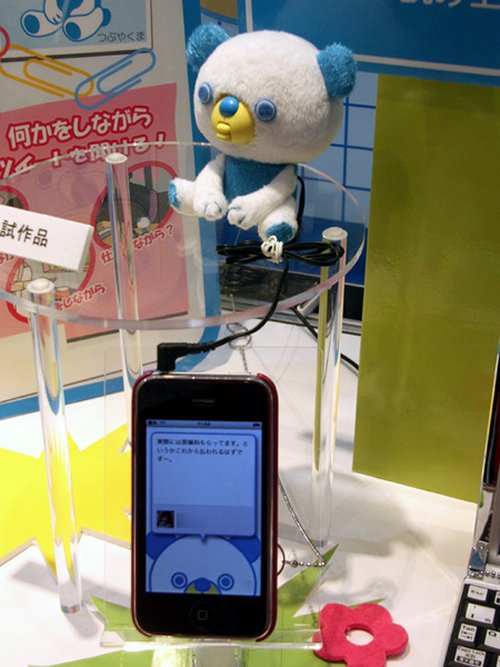 Reading through your Twitter feed is easy enough. You really shouldn't need any help unless you follow 5000 people. But that doesn't mean you can't make it more fun.
This colorful little teddy bear is Yaratta and when you use an iPhone app it accesses your Twitter account and reads out the Tweets for you. All while looking cute. Twitter fans can even hook him up in their car where he will tweet for you.

This guy will be available in Japan from October for 2200 Yen ($25).
Bear, Cute, tweets, twitter, Yaratta