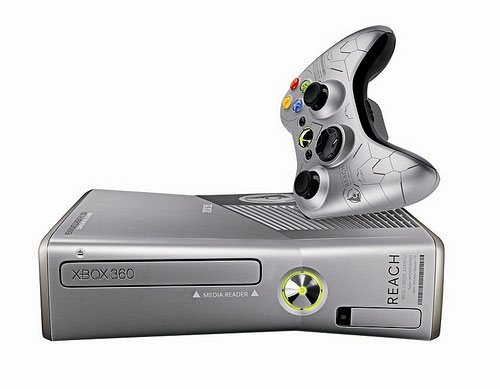 Microsoft has a history of making special edition Xbox 360 consoles to celebrate games like Halo. With the new Halo: Reach game coming soon a new branded and limited edition Xbox 360 has been unveiled.
The new bundle is called the Halo: Reach bundle and it features a customized version of the new slim Xbox 360. The console is silver in color and has Halo-reach graphics and sound effects from the Halo universe.
The console also ships with customized wireless controllers and a wired headset. A copy of the Halo: Reach game and a download coupon for limited edition armor is also included with the pack selling for $399.
Halo, Microsoft, xbox 360