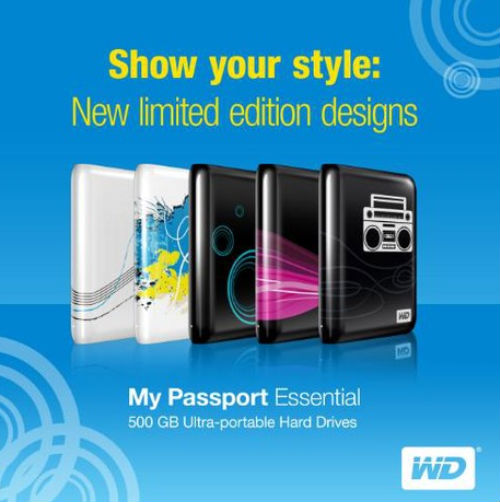 Western Digital's 500GB My Passport Essential will now come in limited edition designs thanks to students at California State University, Long Beach's Industrial Design program. The drives will come in Boom Box, Black Hole, Cityscape, Fuchsia Leaf and Wave decorative patterns.
Obviously these are targeted at students who want some extra style. The new drives are compatible with Windows and feature WD SmartWare software that offers a visual method for performing backups of your data via a single-screen view of the contents. There's also user-selected password protection combined with 256-bit hardware-based encryption.

They cost $119.99 with 500GB worth of storage and a 2-year limited warranty.
500GB, Essential, limited edition, My Passport, Western Digital