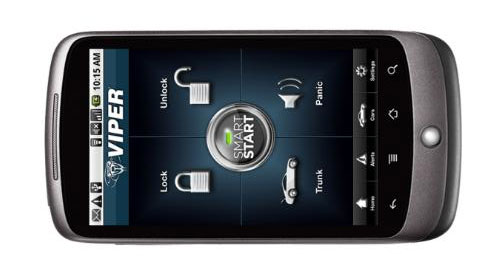 Way back in October of last year we talked about the Viper SmartStart app that would let the user unlock and start their car from their iPhone. That app was also available for Blackberry users as well.
Viper has announced this week that the app is now available for Android users. The app has the same features as the app offered on other platforms.
Users can lock and unlock doors, pop the trunk, and start the car as well as set off the panic alarm. The app will even alert the user when the car alarm is triggered. Presumably, you could then run out and get mugged by the person stealing your car.
Android, SmartStart, Viper