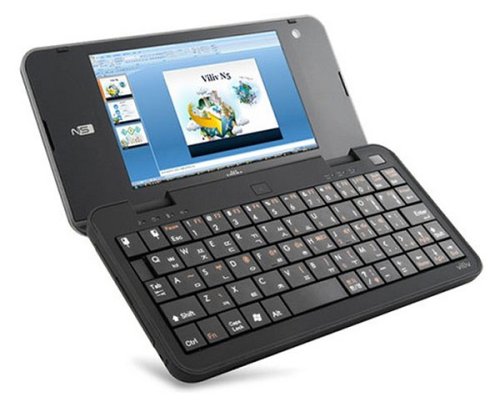 The Viliv N5 is like a netbook…for tiny people. You'll get all the specs that you would find in a regular 10″ netbook, aside from the 4.8″ display. But at least you can fold it up and put it in your pocket. Dynamism is even offering same day shipping if you must have it now.
The N5 features a 3G modem for about $799, but if you want a Wi-Fi only version you'll need to wait until July 19th when it will cost you $649. The Viliv N5 is powered by Windows 7, with an Intel Atom Z520 1.3GHz processor, 1GB RAM, a QWERTY keyboard and a 32GB SSD.

Do you want a netbook this small?
MID, Netbook, Viliv N5