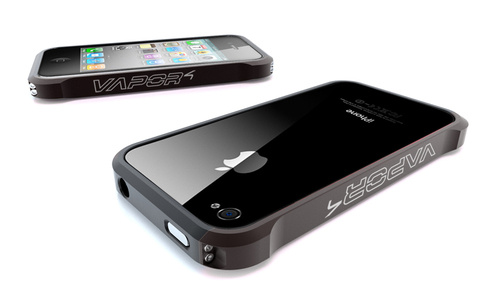 The iPhone 4 is prone to shatter easily, with that tiny plastic bezel. And also, touching its metal rim causes interference. The Vapor4 bumper is made of aluminum and just may solve the iPhone 4′s design problems. It looks great while doing it.
They are made of aluminum, and they have an interior liner that separates the metal from the antenna, insulating it. The manufacturer's tests showed no interference whatsoever across all models of iPhone.

Or you could just do this. The Vapor4 is $80. For $100 you also get the V4Carbon, a carbon fiber back plate that will further protect the iPhone 4.
Bumper, case, iPhone 4, Vapor4