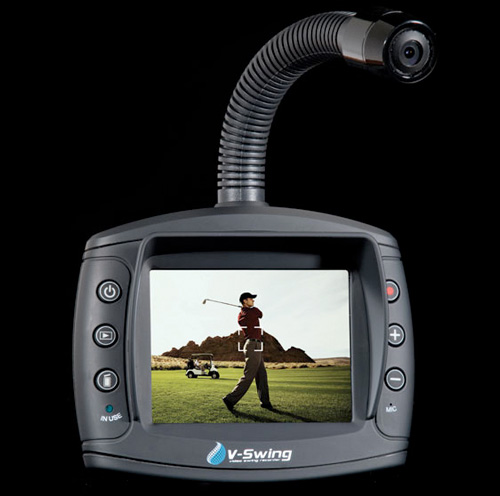 Golfers can use the V-Swing camcorder to capture their swing on camera. The gooseneck-mounted camera can be bent every which way while still offering a rotation of up to 270 degrees. When used with a 170 degree wide angle lens, you can capture your swing with the V-Swing attached to your golf cart or bag.
Now you can even analyze that swing in slow motion with high speed frame rate capability. See if it's as good as you think. Other features include 60MB of built-in memory, an SDHC memory card slot and a rechargeable lithium polymer battery good for about 5 hours.

Only $349.95. Serious golfers only at that price.
camcorder, Golf, Golfers, V-Swing