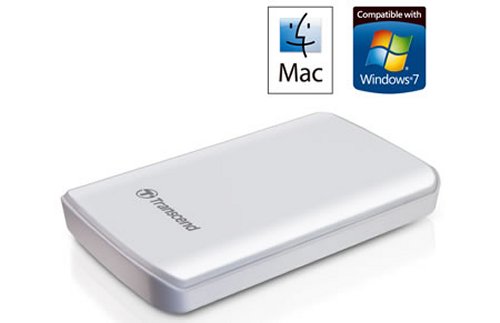 If you are looking for a Mac friendly portable hard drive, then check out the Transcend StoreJet 25D2-W. It has a sleek glossy white finish and certified compatibility with Mac laptop and desktop computers. Sure it has style, but it's also rugged and extremely portable.
Some other features include anti-slip rubber feet which offer a stable base and it's even green, as it can enter a power-saving sleep mode after ten minutes of inactivity. That will save you up to 30% in energy costs.

Nothing on pricing just yet though.
hard drive, portable, StoreJet 25D2-W, Transcend